HAT DAY ------------ Thursday, April 14, 2022 $1 or any monetary donation will help Ukrainian children that are currently in Polish Shelters. An Annawan family, the Przybylas have two family members who teach in Polish schools. They have shared a need to help students who are in the country's refugee shelters at this time.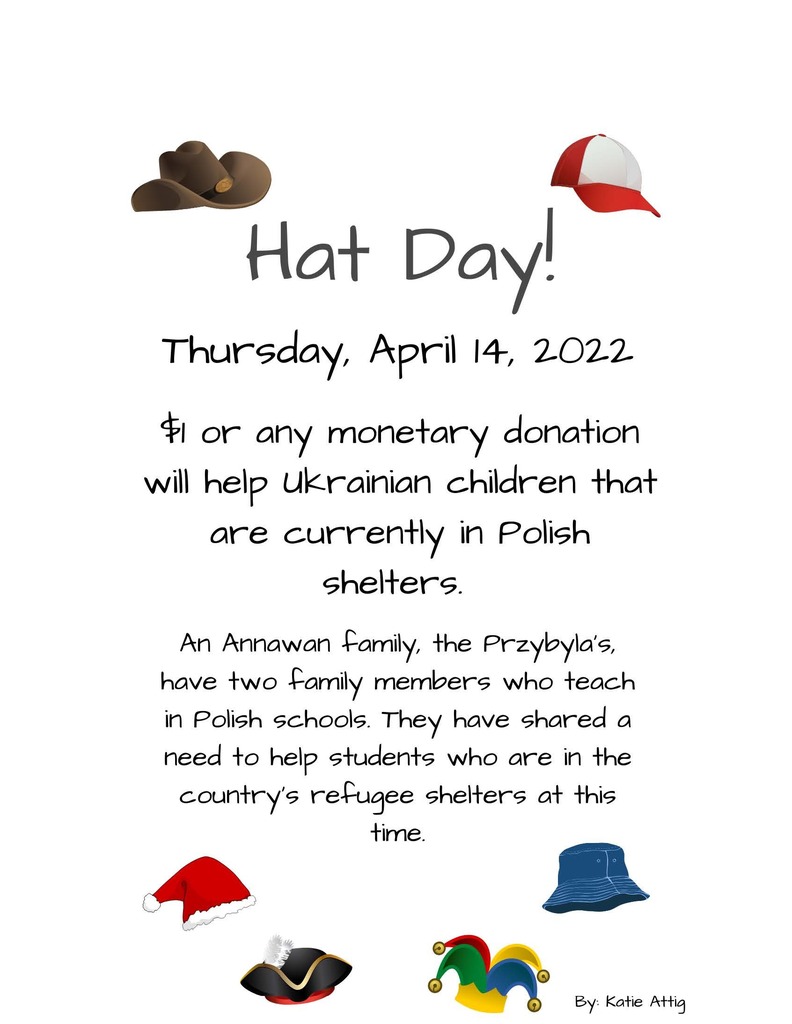 School will dismiss at 1:50pm on Thursday, April 14th. There will not be afternoon preschool on Thursday, April 14th. Everyone will return to school on Tuesday, April 19th.

Baseball (4/11) : The varsity baseball game scheduled for today has been moved to Bureau Valley. 4:30 start time.

School will be dismissed at 1:50 on Thursday, April 14th. Enjoy your long weekend with family and friends!

CANCELLED - JH Scholastic Bowl Meet - MONDAY 4/11/22 ------------ The JH Scholastic Bowl meet scheduled for Monday 4/11/22 against Bureau Valley has been cancelled. ------------ There will also be NO AM PRACTICE!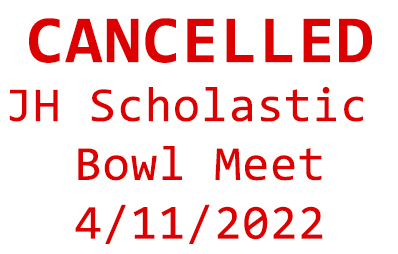 Sports update for 4/9: HS track at Mendota - cancelled Softball at Stark County - postponed, make up TBA Baseball at Stark County will now start at 1:00.

sports schedule update for April 7: Girls varsity softball @ Ridgewood postponed, make up TBD Boys V/JV baseball @ Knoxville postponed, make up TBD Girls Track @ Princeton postponed, make up TBD JH Track @ Home cancelled

Wednesday, April 13th is PSAT and SAT testing for all 9-11th grade students. Freshmen through juniors should plan to be in attendance and be on time to avoid makeup testing. Freshman and sophomores will remain for the afternoon after testing. Juniors will be dismissed after testing at approximately 1:30. Seniors will not attend school on this day. Those who have dual enrollment classes or work experience, proceed as usual.

4/6 baseball/softball updates: The varsity softball game is still on at home vs Marquette at 4:30. The varsity baseball game has been moved to Farmington with an approximate 6:15 start. They are hosting a JV game and we will play after that game. 4/7 JH Track: The JH track meet has been cancelled.

Baseball (4/5) - The baseball games scheduled with United for today have been cancelled.

The Annawan School District will be hiring a new custodian and bus driver for the 2022-2023 school year. The candidate will be paid for approximately 40 hours per week (combined custodian and bus driver duties). This opening is a result of an upcoming retirement and would begin as early as June 1, 2022. The deadline to apply is April 19, 2022. Please contact Superintendent Matt Nordstrom if you are interested or have any questions at
mnordstrom@annawan226.org
or (309) 935-6781.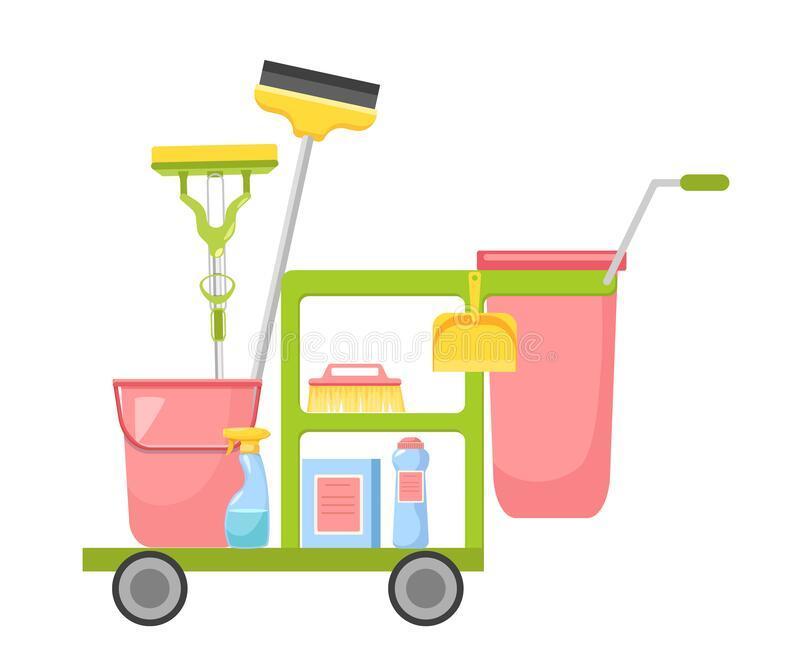 Softball (4/2) - softball at Putnam County today has been canceled.

Baseball update: Today's (4/1) baseball at Mercer County will be a single game starting at 4:00.

Baseball/Softball 3/30 - The baseball and softball games scheduled for today have been cancelled due to weather.

Baseball schedule update - Varsity DH scheduled at Mercer County on Saturday, April 2 have been moved to Friday, April 1 4:00 start.

JH Track 3/31 - The junior high track meet scheduled for Thursday, March 31 has been cancelled.

March 29 - Baseball/Softball update: All baseball and softball games have been cancelled for today due to weather.

High School Track: The track meet scheduled for tonight (3/28) has been cancelled.

The high school track meet scheduled for 3/24 has been cancelled due to weather.

Baseball 3/19 at Alleman has been cancelled.