News

(listed below: SCHOOL DISTRICTS / JH GBB / HS VB) ------------------------------------------- HS Volleyball – Live Stream Links...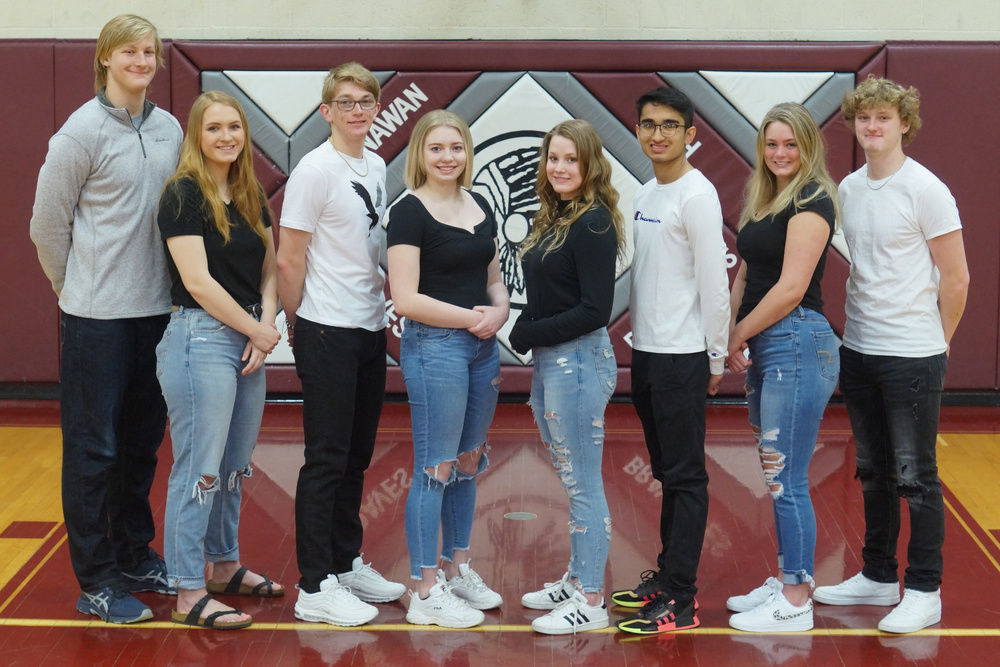 Congratulations to this years Homecoming Court!!From Left to Right: Zach Kulisek, Emily Miller, Rhett Hulick, Courtney Baele, Cali McKibbon, Kash Jaswal, Ella Manuel, Reece...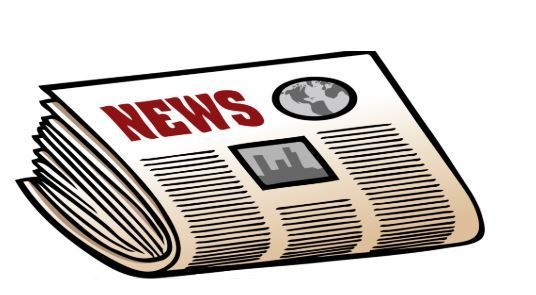 The April Newsletter is available for viewing and downloading. Please use the link below to view the newsletter.April Newsletter (PDF) - DOWNLOAD
SEE ALL NEWS
LIVE FEED

Matt Huber
about 3 hours ago
Junior High Track - April 22 - Annawan Junior High is hosting a JH track meet at Wethersfield starting at 4:00. Each member of the track team will receive 3 tickets that will be used for admission into the meet. A ticket will be needed to attend the meet.

Matt Nordstrom
4 days ago
Annawan Homecoming Week 2021 (April 19-23)
Monday-April 19th: High School Girls' Volleyball Game at Home vs. ROWVA at 6pm (10 students will be able to attend the volleyball game in a student section)
Fresh-Soph Football Game vs. Mercer County will be at Wethersfield High School beginning at 6pm
Thursday-April 22nd: Annawan High School Spring Concert at 6pm in the High School Gym
Friday-April 23rd: Homecoming Parade at 12:45pm
In order to help meet IDPH Covid guidelines, this year's parade will be a walking parade around the block of the Football Field starting near the high school student parking lot heading north on South Henry Street (then West on W. Second St, South on S. West St. and then back to the Football Field from W. South St.) There will be no floats in this year's parade.
Homecoming Court will be in Convertibles and introduced during the Pep Rally/Coronation. All students (K-12) will be allowed to view the parade and pep rally as they remain socially distanced around the football field.
Friday-April 23rd: Pep Rally and Coronation at 1:00pm
Congratulations again to this year's Homecoming Court. Queen Candidates: Courtney Baele, Ella Manuel, Cali McKibbon, Emily Miller. King Candidates: Reece Gripp, Rhett Hulick, Kashev Jaswal, Zach Kulisek. Crown bearers: Harper Hasbrook and Madon Huber.
If the weather is fit, we will do the Pep Rally and Coronation outside on the football field at 1pm. The public is invited to attend with masks and social distancing. If the weather is inclement, ticket holders will be allowed to attend the pep rally and coronation in the high school gym and the event will be Live Streamed.
Friday-April 23rd: Annawan-Wethersfield Titans will play host to Princeville at Annawan High School beginning at 7:00pm. Only ticket holders related to participants will be allowed to attend due to our state guidelines. The football game will be Live Streamed.
Dress up days will be held each day for high school students during the week. Everyone is invited to wear their A&W Titan gear on Friday to show your school spirit!
Thank you for your support as we celebrate Homecoming Week as best as possible while still meeting the IDPH-Covid guidelines for our school. We hope everyone has a safe and fun week!
view image

Mr. Hakes
4 days ago
JH Girl's Basketball players are ALLOWED to head back to practice on April 20th.
Their HOME game against UNITED on the 21st at 5:30 P.M. will proceed as originally planned.
view image

Matt Huber
6 days ago
Junior High Girls Basketball Game Changes:
4/14 @ Galva has been cancelled
4/19 @ Central has been cancelled

Matt Nordstrom
11 days ago
The Henry County Office of Emergency Management, Henry & Stark County Health Department, and Regional Office of Education are holding a vaccination clinic specifically for our high school students at Black Hawk College (East Campus) in the coming weeks. This is a unique opportunity to get those students who are wanting and are eligible to receive the Pfizer vaccination, during the school day, vaccinated yet this school year.
Clinical studies have shown that the Pfizer vaccination is safe and effective for individuals ages 16-18. The FDA has approved the vaccination for those ages.
Under current guidance, just as with our staff who have been vaccinated, students who are fully vaccinated will not need to quarantine if they are identified as a close contact to someone who tests positive for Covid. This will help provide consistency for our students next school year.
As with the classroom example, athletes who are fully vaccinated will not need to quarantine if they are identified as a close contact to someone who tests positive for Covid. This will help provide consistency for our teams next school year.
We will take care of transporting your child to and from Black Hawk East on the day of the vaccination clinic. The exact schedule will be released once we have a final count of students we are transporting.
A link for you to register your child for this opportunity is include and if your child is 18 years of age they should register on their own. If your child is 16-17 years old, you will need to authorize their registration as their parent. The deadline for this opportunity is noon on Wednesday, April 14, 2021.
The registration link is: https://hipaa.jotform.com/210976502788163
Thank you!
SEE ALL POSTS