Junior High Baseball - the baseball games on Saturday August 13 will be played in Wyanet. Start time is 10:00.

7/8th Grade Football Signup: 7th and 8th grade students interested in participating in football this fall please fill out the Google Form to sign-up. The form has the game schedule and other information. Use this link:
https://forms.gle/Lcm6DtvjrG4kgBEX6

August 8 sports update: Golf 8/8: Due to wet conditions, there is no golf practice tonight. Also, if you are going out for golf and have not sent Coach Heller your shirt size, email your shirt size to
aheller@annawan226.org
by tonight. Orders are due tomorrow. Junior High Softball 8/8: The game with R-W has been postponed, due to wet conditions. Make up TBA.

Reminder: JH Baseball meeting is TONIGHT (7/20) at 6:00 in the Community Center at Howe's Park. JH Softball will be TOMORROW (7/21) at 6:00 at Howe's Park. This program is for 7th and 8th graders only. We hope to see everyone there!

Junior High Baseball - There is a parent meeting next Wednesday, July 20th at 6:00 in Annawan at the pavilion in Howe's Park.

Fall Sports Starting Dates: Junior High Softball: practice begins Monday July 25. There is a parent meeting on July 21 at Howe's Park starting at 6:00. Junior High Baseball: practice begins Monday August 1. High School Fall Sports: IHSA Dead Week: August 1 - 7 Cross Country, Football, Golf, and Volleyball: practices begin Monday August 8

Golf Outing: Sunday, July 10th, at Midland Golf Club. Join AW Football and the AHS and WHS Boosters for golf, drinks and dinner. Dinner tickets are $20 and served from 5-6:30pm. Raffle drawing will be at 7pm. Still a few spots open for golf at Noon. Call Carl Anderson at 309-945-6943 to sign up ASAP.

Golf Outing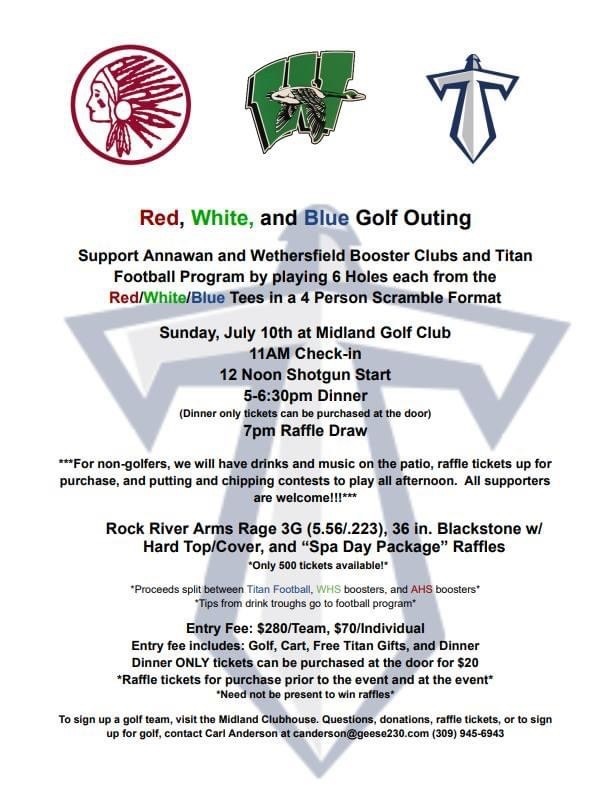 The Annawan School District has the following openings for the 2022-2023 school year. Please send your resume and a letter of interest to Mrs. Heitzler or Mr. Hulick.
dheitzler@annawan226.org
bhulick@annawan226.org
-Physical Education Teacher (K-12) -High School Spanish Teacher

IHSA Baseball Regional Championship game scheduled for today (5/21) has been postponed until Monday (5/23). Game time is 4:30 at Howes Park.

High School Track: The IHSA boys Sectional track meet at Wethersfield on Friday, May 20 will now start at 2:00 with field events and running events will start at 4:00.

Make up Sports Physicals ---------------------------- Those students who missed the Free Sport Physicals at Annawan, have the opportunity to come to Hammond Henry Hospital on May 26th from 6-8 pm for a makeup FREE physical. --- Students must pick up at physical form from the Nursing office before you go.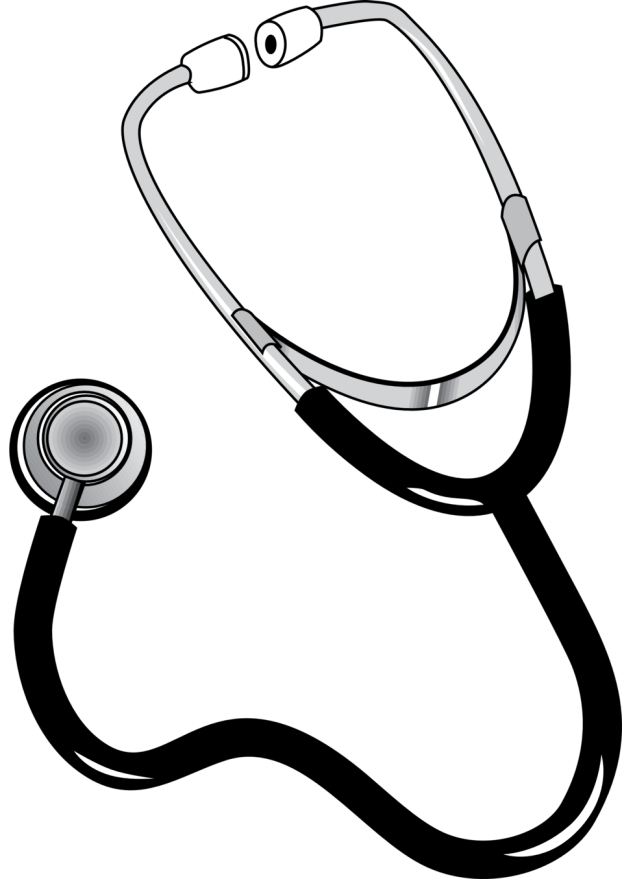 Baseball and Softball updates - week of 5/9: Baseball: Monday: No JV BB, V BB vs ROWVA-Williamsfield DH 4:00 Tuesday: Dixon games have been cancelled. V followed by JV vs United 4:30 Thursday: V followed by JV with Farmington 4:00 Friday: V followed by JV with Peoria Christian 4:30 Softball: 5/9: JV at ROWVA-Williamsfield 4:00 5/10: Varsity DH at Ridgewood 4:00 in Alpha 5/12: Varsity DH vs Mercer County 4:00 5/13: Varsity DH @ Stark County 4:30 - Peoria Christian game is cancelled

Baseball 5/7 - games with ROWVA-Williamsfield have been moved to Monday, 5/9. 4:00 start. JV with R-W has been cancelled.

Baseball/Softball update 5/5: The baseball games at Sherrard and the home softball games with Galva scheduled for today have been cancelled due to wet conditions.

Track and Field update 5/3: The Brockman Relays at Kewanee High School scheduled for tonight have been cancelled.

Baseball schedule update: Varsity baseball will play at United on Monday, May 9, 4:30 start time.

IHSA Postseason Digital Ticket Sales: The IHSA will be using digital tickets for the following spring postseason events: Boys and Girls Track Sectional, Softball sectional, super-sectional, and state final and Baseball sectional, super-sectional, and state final. information on digital ticketing can be found here: chrome-extension://efaidnbmnnnibpcajpcglclefindmkaj/
https://www.ihsa.org/documents/forms/current/GoFan.pdf
link to purchase tickets can be found here:
https://gofan.co/app/school/IHSA

Softball update for 5/3: Today's game at Galva has been postponed due to wet conditions. Makeup TBD.