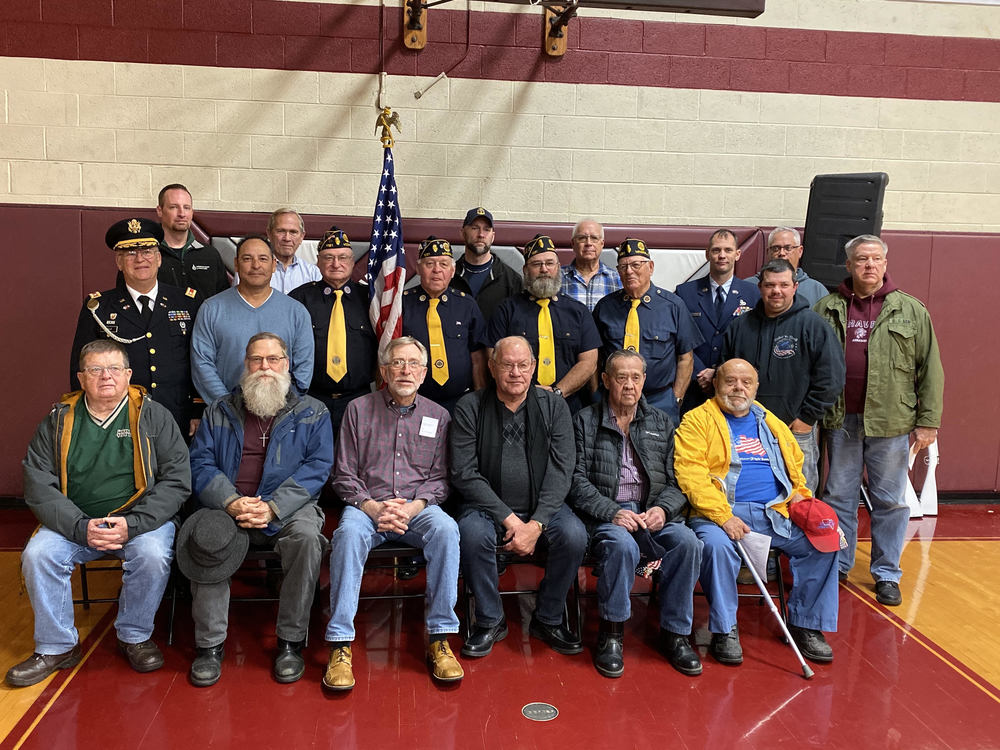 Veteran's Day Assembly - 2019 Event
Dan Hakes
Tuesday, November 26, 2019
The Annawan Public School District had their annual Veteran's Day Assembly again this past Veteran's Day, and we are so thankful for all the Veteran's who could attend!!
From the musical performances, the recognition of all Veteran's in attendance, and the special words given by Mrs. Attig's husband, Master Sergeant Josh Attig, the assembly helped our district convey our deepest gratitude for all of those individuals who have put their lives on the line in the service of our country.
Below is a brief slide show with some pictures from the assembly.
There was also a great digital presentation used during the assembly,that showed a large amount of Veterans that are associated with our school district. These associations could be parents of students, graduates of our school, children of graduates, grandparents of students or staff, etc.
To view that presentation, please use the link below.