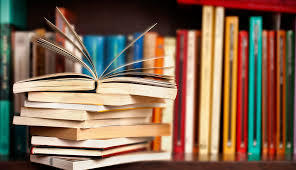 Join us for the Book Fair during Parent Teacher Conferences!
Dawn Heitzler
Monday, September 30, 2019
The Scholastic Book Fair is coming to our school. Visit the book fair with your child to discover new books together. The book fair is scheduled October 1-3. Classes will be visiting the fair during school hours at the times below:
Tuesday, October 1st
1st grade: 8:30-9:00
2B-8:45-9:10
2F-9:00-9:30
7R-9:30-9:50
KDG-10:00-10:30
6C-10:50-11:10
6D-11:10-11:30
Wednesday, October 2nd
3rd grade- 8:30-9:00
4th grade-9:00-9:30
5th grade-9:30-10:00
7C-10:00-10:20
8M-10:20-10:50
The Book Fair is also open during Parent Teacher Conferences Wednesday from 3:00-7:15 on Wednesday and 3:00-6:30 on Thursday. We hope to see everyone at conferences!