Titan Playoff Football Gear ----------------------------------- Interested in some Titan Football Playoff Gear? Fill out the form linked below, print it out, and bring it in by Friday, 10/18/2019 with your payment to either the Grade School or the High School office!!! Go Titans! ------------------------
https://5il.co/av08
- link to Order Form

FSFB 10/21 The FS FB game on 10/21 vs West Central will be played in Annawan.

Varsity Football 10/11 The game will be played in Oneida.

High school volleyball - Orion Varsity Tournament Times: 8:00am, 9:00am, 11:00am, and TBD.

IMPORTANT DEADLINE APPROACHING FOR 2020 ANNAWAN GRADUATES The order deadline for Caps and Gowns is November 10, 2019. All graduation items, excluding the Cap, Gown & Tassel, will be delivered to Annawan High School in December. Caps, Gowns & Tassels will be delivered in the spring.
https://annawangraduation2020.itemorder.com

FS Football The FS football game scheduled for tonight (9/30) with Princeville will now be played at Wethersfield with a 6:00 start.

OCTOBER LUNCH MENU - Now Available ------------------------- The OCTOBER lunch menu is now available for viewing on our CUSD 226 app. Don't have the app yet? Click on the APP STORE LINK at the bottom of the Annawan School District Web-site!!

HS Golf (9/28) The high school golf meet at United has been cancelled.

HS Football The Varsity Football Game vs Princeville has been rescheduled for Saturday, September 28 with a 5:00pm kickoff. This was the earliest time that an officiating crew could make it.

The varsity football game schedule for tonight (9/27) with Princeville has been postponed due to weather. Makeup is TBD.

Cross Country The cross country meet at Monmouth-Roseville scheduled for tomorrow (9/28) has been cancelled.

FS Football The Fresh-Soph football game scheduled for Monday (9/30) with Princeville will now be played at Annawan starting at 6:00

Varsity Football The high school football game tonight at Wethersfield vs Princeville will now start at 6:00.



Junior High Girls Basketball The JHGBB game scheduled for Thursday (9/26) at Henry has been cancelled with no make-up date.

HS Golf The high school golf match on Thursday 9/26 will now start at 3:00.

FS Football Monday's FS game will be played in Joy at the Mercer County Junior High School. The address is 203 N. Washington St. Joy, IL.

JH BB Regional Games at Chillicothe Monday. Brimfield vs Princeville at 3pm and AW vs Chillicothe at approx. 5:00.

JH Baseball Regional Today's JH BB regional game in Chillicothe has been postponed due to wet fields. Makeup date and time TBD.

We have some exciting news! Starting this year for the Annawan Class of 2020, you can order your Cap & Gown, Senior Apparel, Graduation Announcements, and Accessories all ONLINE! That's right, we have created a special store just for the Annawan High School Class of 2020. By creating an online store, we are able to offer a greater selection of Senior Swag – apparel options and accessories.
https://annawangraduation2020.itemorder.com
Your order deadline is November 10, 2019. All graduation items, excluding the Cap, Gown & Tassel, will be delivered to Annawan High School in December, before Christmas. The Cap, Gown & Tassel units will be delivered in the spring, closer to graduation.

K-8 Picture order forms error--if you are trying to prepay and order K-8 pictures, the web address on the flyer is incorrect. Please use
www.pa-gpi.com
. For complete directions and school code for K-8 or high school directions, please see my previous post.

JH Softball Location: The JHSB game vs Peoria Christian will be played at The Christian Center, 4100 N. BrandywineDr. Peoria, IL.

HS Volleyball The HS volleyball game on Monday (9/9) will be played at Ohio High School. FS starts at 6:00 with varsity to follow.

JH Baseball with United has been moved from Monday (9/9) to Tuesday (9/10). Game time is 4:30 and will be played in Alexis.

JH Softball IESA Regional The quarterfinal game of the IESA Williamsfield Softball Regional will be hosted by Annawan-Wethersfield at Howe's Park on Wednesday (9/11). The game will be played at 4:30 vs Stark County.

HOMECOMING WEEK - HS Spirit Days! (September 16th - 20th) ————————————— - MONDAY - Pajama Day - TUESDAY - Decades Day ——-seniors -80's ——-juniors - 50's ——-sophomores - 90's ——-freshmen - 70's - WEDNESDAY - Beach Day - THURSDAY - Color Wars ——-seniors - white ——-juniors - black ——-sophomores - blue ——-freshmen - pink - FRIDAY - Titan Day (School dress code should still be followed)

Homecoming Parade ------------------------------ Friday, September 20, 2019 @ 1:30 buses will depart 15 minutes after parade

2019 Annawan Homecoming --------------------------------------- Saturday, September 21, 2019 @ Annawan High School Coronation: 8:15pm -- Public Welcome Dance: 8:00pm-11:00pm


Putnam County has cancelled tonight's girls golf match at Putnam County due to the incoming inclement weather in their area. No make up date.

Just a reminder that the HS VB game at BV tonight will start at 5:00. The FS FB game vs Illini West on Tuesday starts at 5:00 as well.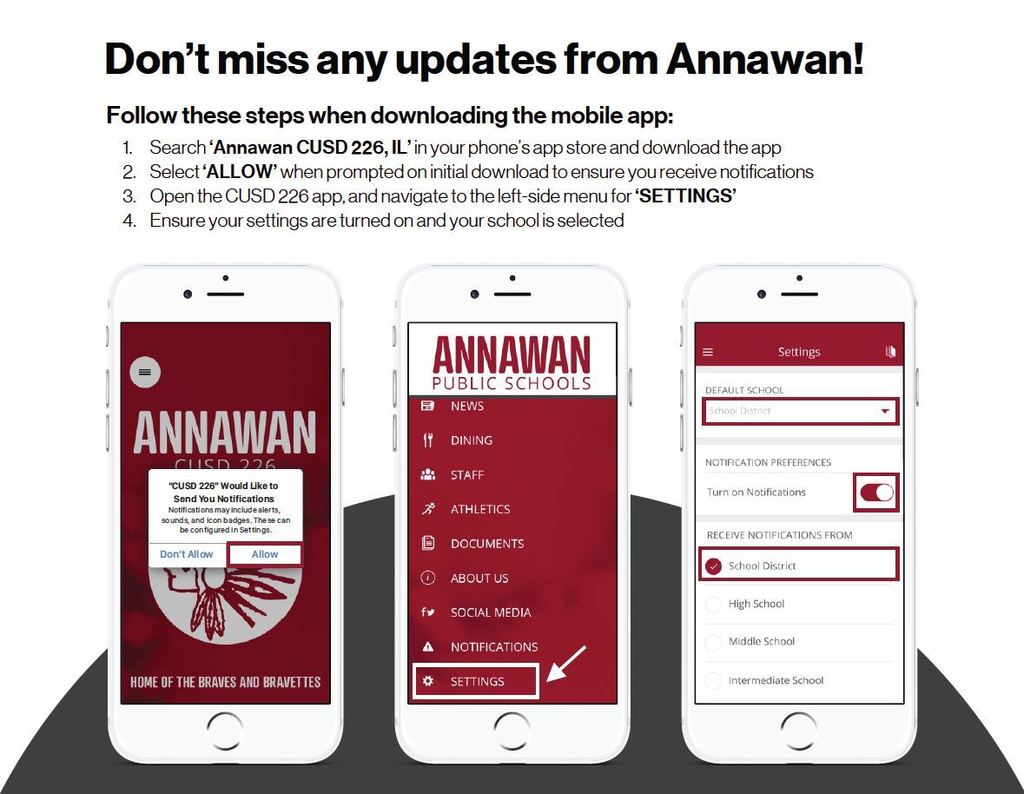 Disposal of Records TEMPORARY student records prior to 2014 will be disposed of following Illinois guidelines. If you have any questions call the district office at 309-935-6781. Thank you

Reminder: ————— Regular dismissal time begins Monday, August 26th. ————— Friday, August 30 will be a 1:50 dismissal for a Teacher Inservice.

The HS VolleyBall game at BV on Thursday August 29 will start at 5:00 P.M for the Fresh / Soph game, with Varsity to follow.

***IMPORTANT 5th Grade BAND EVENT TO ATTEND*** For parents and students interested in more information, this is an "open house" TODAY, August 21st from 3:30 to 5:30 p.m. in the Annawan Band Room. Simply stop by at any convenient time between 3:30 and 5:30 p.m. today, August 21st. This meeting will give you and your child a chance to learn about the band program.

JH Softball will play Princeton(Logan) tomorrow (Wednesday) at 4:30 at Howe's Park. Makeup from Monday's rain out.

The JH BB game today (8/20/19) has been cancelled

PICTURE DAY for HIGH SCHOOL ----------------------------- Tuesday - 8/20 is picture day for high school. Seniors will get senior newspaper pictures taken at this time. ----------------------------- There are no forms to send ahead, proofs and orders will all be online.

THE ACES Brave, Bravette and Titan Store is open. The ACES store is on-line this year: ------------------------------------
https://bravestore2019.itemorder.com/sale
------------------------------------ The Store Closes on August 23rd. If you need an "old fashioned" paper copy please me know, Annie Chapman 935-6486. Thanks again for your support.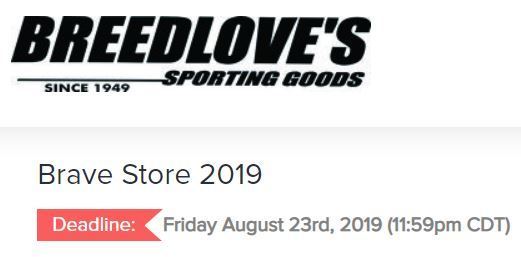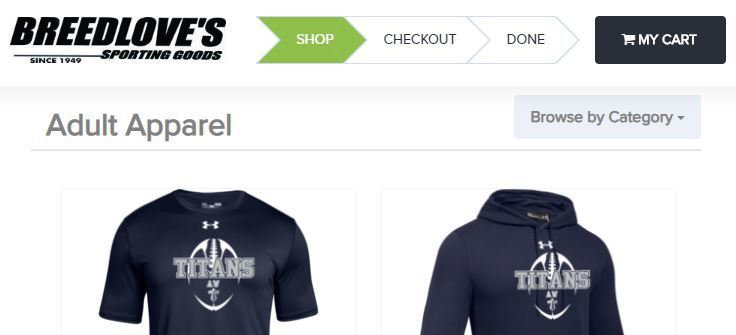 JH Baseball Practice - Begins Tonight. ------------------ TIME: 6:00 PM - 7:30PM PLACE: Annawan

-6TH GRADE WALK THROUGH NIGHT- On Tuesday, August 13, from 6:00 P.M. to 7:00 P.M., incoming 6th graders will be allowed to see their homeroom, practice with their locker, and follow their schedule as a practice before the first day of school. We wish to incorporate this activity to relieve some anxiety sixth graders may experience the first day of school. We hope all 6th graders can attend!

- MEET YOUR TEACHER NIGHT- On Tuesday, August 13th, from 6 – 7 p.m., Annawan GS will be having a Meet Your Teacher Night for students in Kindergarten through 5th grade. This time will allow students to bring school items to their desk, see their room, and meet their new teacher. We hope all students can attend!

K-12 REGISTRATION DATES & TIMES Monday, July 29th — 12:00PM- 3:00PM Tuesday, July 30th — 11:00AM- 7:00PM Wednesday, July 31st — 7:00AM- 12:00PM Both the Grade school and the High school offices will be open for registration at the above times.

Annawan Music Camps are next week (7/29)! Listed below are the times for each camp: ----------------------------------------------- HS Band: Mon-Fri 9:00 AM - 12:00 PM 6-12 Choir: Mon-Thurs 12:15 PM – 1:40 PM JH Band: Mon-Thurs 1:45 PM – 3:00 PM Pizza Party Fri 12:00 PM - 1:30 PM

Annawan District - Job Openings Deadline 8/12/19 The Annawan school district is looking for a part-time secretary and a part-time aid. Interested? Visit the news section of the school site for more information on how to apply.
www.annawan226.org